hot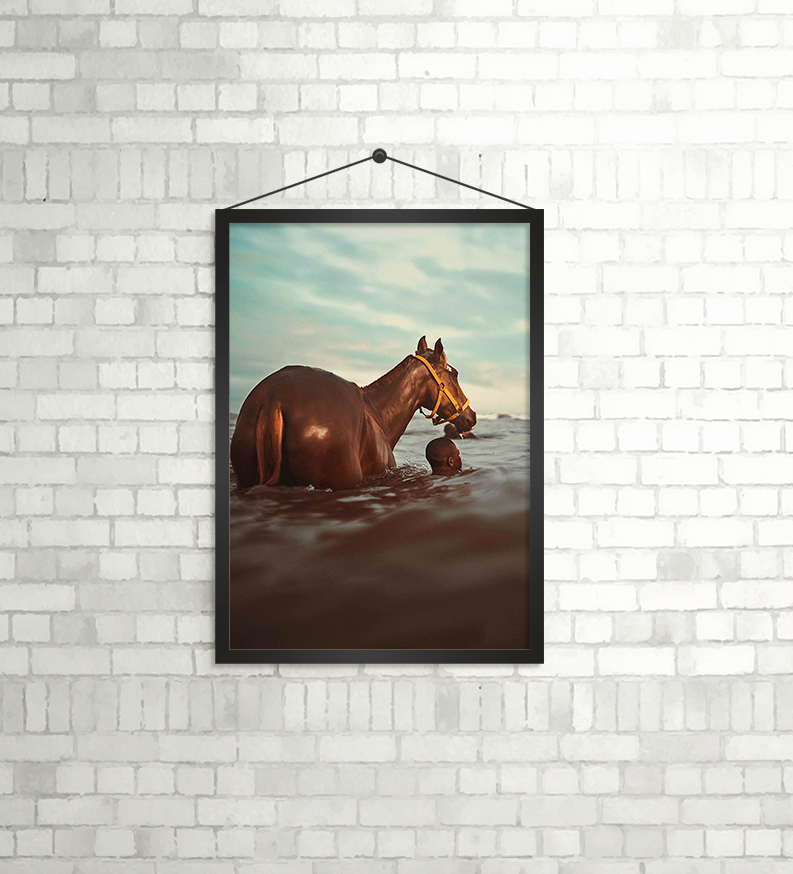 Riding Waves (Limited)
$

212.50 –

$

425.00
The above price covers the printing of art. NB: An Additional Cost of $50 Needed For Handling & Shipping Packages To Your Address Worldwide.
Print size in "CM" and "Inches"
The A0 size print measures 83.82 x 104.14cm, 33 x 41 inches.
The A1 size print measures 58.42 x 71.12cm, 23 x 28 inches.
The A2 size print measures 40.64 x 50.8cm, 16 x 20 inches.
The A3 size print measures 30.48 x 38.1cm, 12 x 15 inches.
Printed on bright white Archival Paper which is made from high alpha cellulose pulp with 25% cotton content.
Signed By Michael Aboya
A Certificate of Authenticity will be provided with your purchase.
---
Description
You never really know what's coming. A small wave, or maybe a big one. All you can really do is hope that when it comes, you can surf over it, says Alysha Speer, but this young man here hopes he rides over it with a horse instead of drown.
Scratch all that 😂.. he was actually trying to wash his horse and I was right behind them trying to capture it and Boom.. there came the wave, I was that close to losing my camera and others stuff i had on me.
So yeah, you never really know what's coming, you just have to be ready when it does, and never get too comfortable, life is soo unpredictable.
See you in 2019. Let's ride horses on waves. .
Additional information
| | |
| --- | --- |
| Picture Size: | A0, A1, A2, A3 |