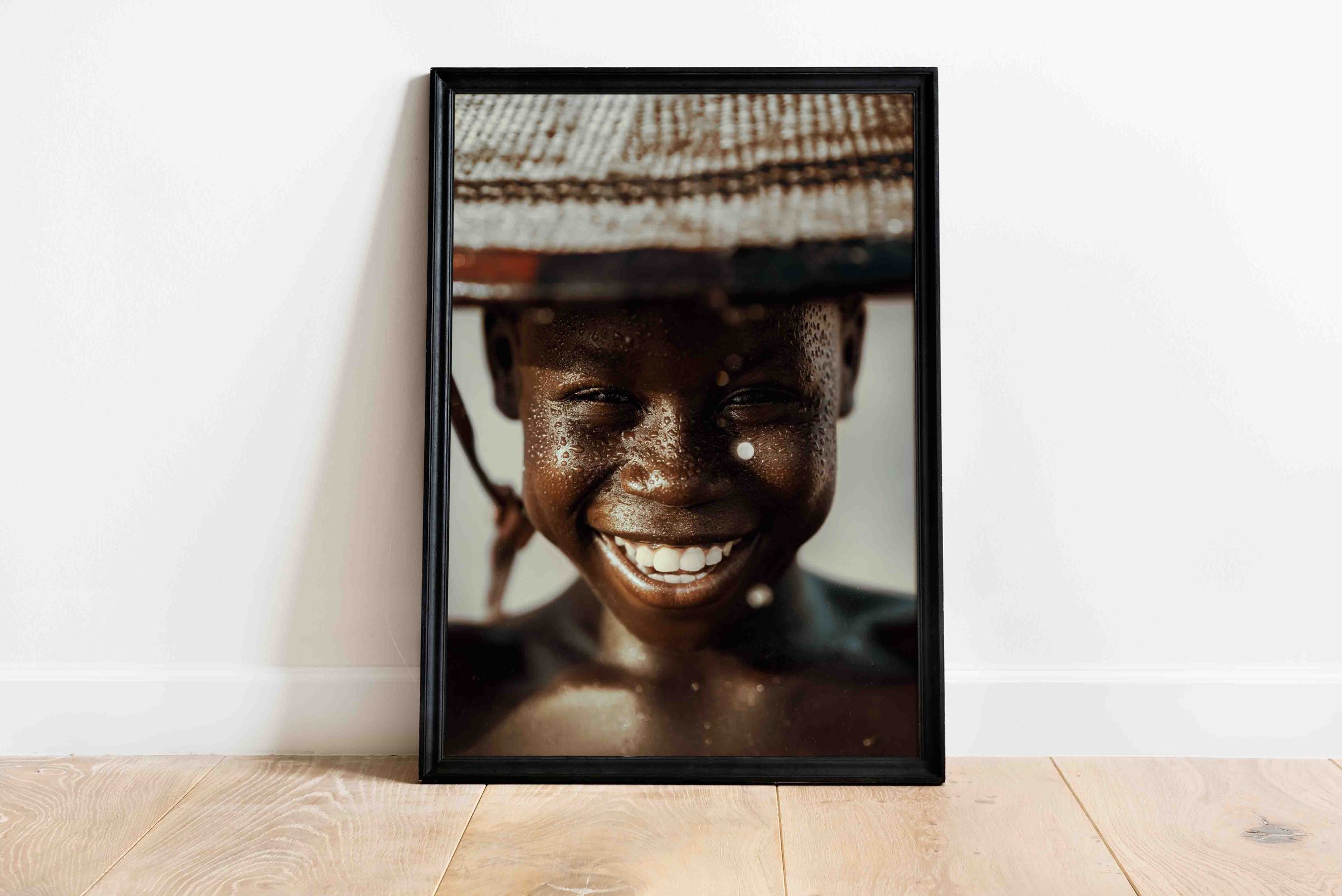 0. Beyond The Edge (Limited Edition)
$

250.00 –

$

500.00
The above price covers the printing of art.
NB: An Additional Cost of $50 Needed For Handling & Shipping Packages To Your Address Worldwide.
Print size in "CM" and "Inches"
The A0 size print measures 84.1 x 118.9cm, 33.11 x 46.81 inches.
The A1 size print measures 59.4 x 84.1cm, 23.39 x 33.11 inches.
The A2 size print measures 42.0 x 59.4cm, 16.53 x 23.39 inches.
The A3 size print measures 29.7 x 42.0cm, 11.69 x 16.53 inches.
Printed on bright white Archival Paper which is made from high alpha cellulose pulp with 25% cotton content or PVC paper, Waterproof ready.
Signed By Michael Aboya
A Certificate of Authenticity will be provided with your purchase.
---
Description
Beyond The Edge
.
.
Sometimes, you think you know someone by just looking at the face, but the voices and stories behind those eyes are pure and true. Words and expression mean nothing unless the eyes speak them to. As a creator of stories meant to inspire, I've learned to look deeper than what actually is, to look through a lens with the heart into the eyes of another and truly understand what it means to capture the essence of a smile, of a dance, of hope and love, to understand the words they say and to create them with dignity.
Sometimes nothing needs to be said if you can see the stories through those eyes, beyond the edge into the soul.
Additional information
| | |
| --- | --- |
| Picture Size: | A0, A1, A2, A3 |