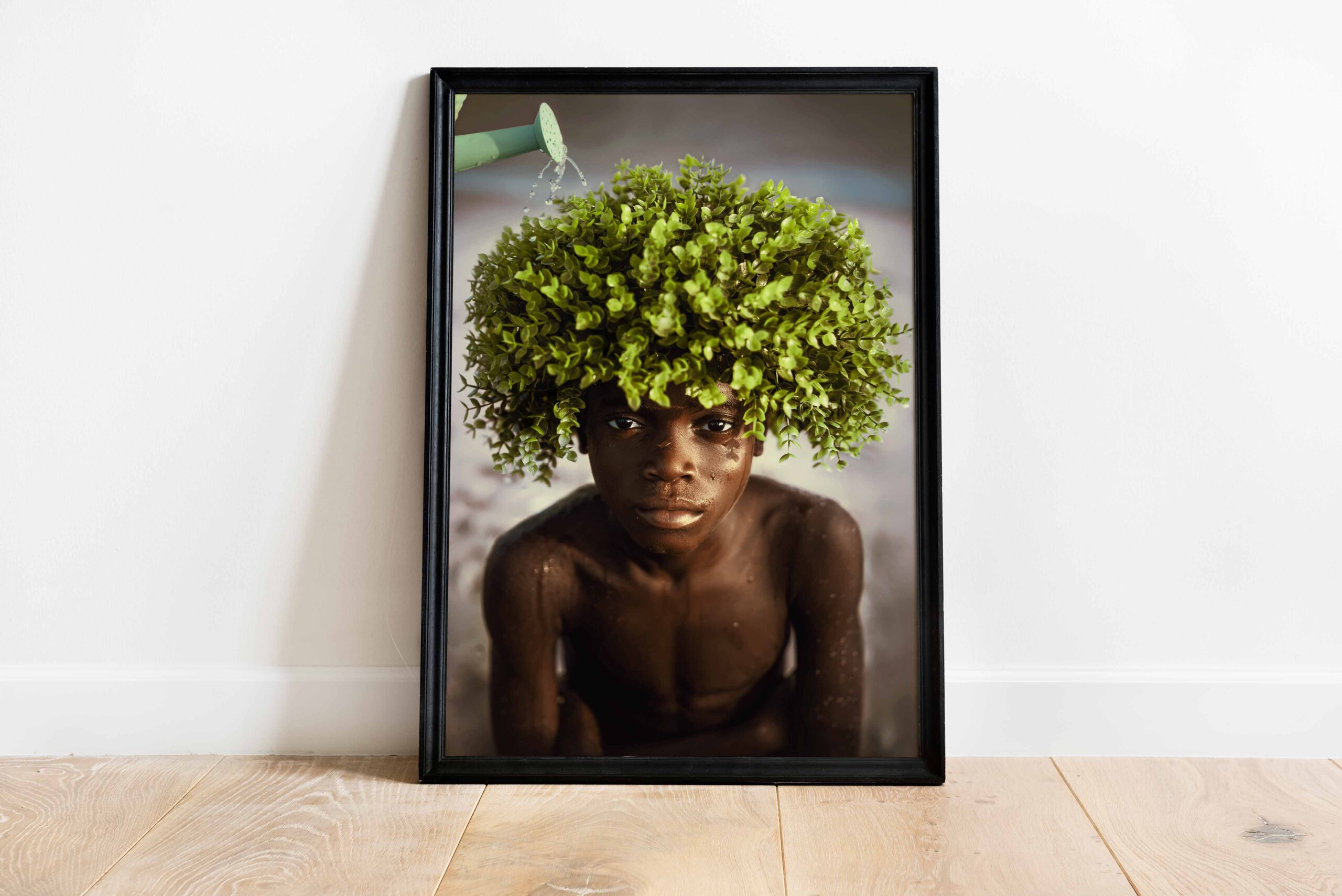 0. Like Seeds In The Heart ( Limited Edition )
$

250.00 –

$

500.00
The above price covers the printing of art.
NB: An Additional Cost of $50 Needed For Handling & Shipping Packages To Your Address Worldwide.
Print size in "CM" and "Inches"
The A0 size print measures 84.1 x 118.9cm, 33.11 x 46.81 inches.
The A1 size print measures 59.4 x 84.1cm, 23.39 x 33.11 inches.
The A2 size print measures 42.0 x 59.4cm, 16.53 x 23.39 inches.
The A3 size print measures 29.7 x 42.0cm, 11.69 x 16.53 inches.
Printed on bright white Archival Paper which is made from high alpha cellulose pulp with 25% cotton content or PVC paper, Waterproof ready.
Signed By Michael Aboya
A Certificate of Authenticity will be provided with your purchase.
---
Description
Like Seeds In The Heart 
.
.
We're like seeds growing to become something beautiful and fruitful. In the process we crack through our shell as we grow from inside out to reveal our beauty and as we grow our roots to stay grounded. Plant into your heart seeds of happiness, joy, love, hope, peace and grow even in the most infertile of places into the fruitful soul you were meant to be. However you must find water for your seeds and soul to keep that healthy growth.
Additional information
| | |
| --- | --- |
| Picture Size: | A0, A1, A2, A3 |