hot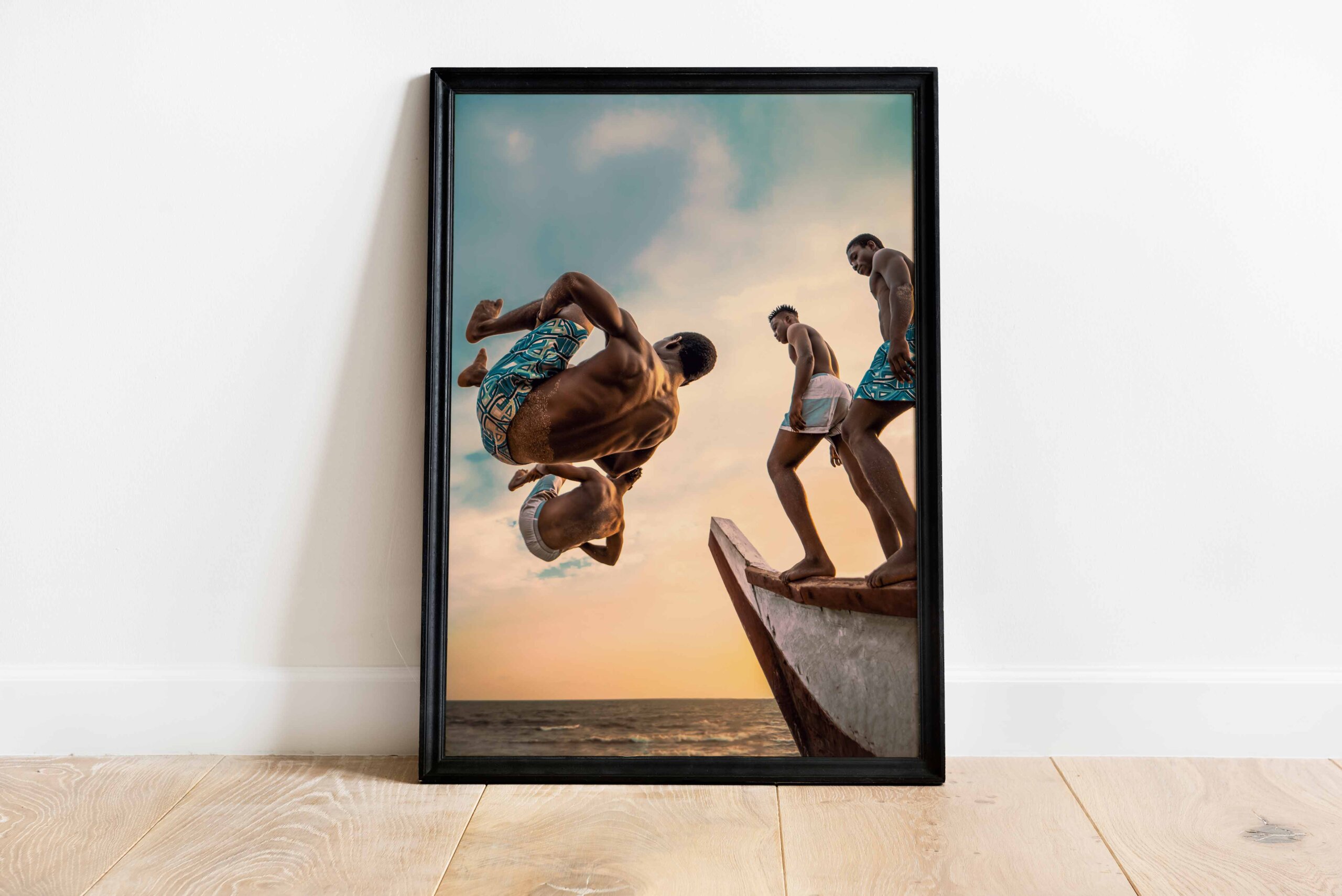 0. You Just Never Know ( Limited Edition )
$

212.50 –

$

425.00
The above price covers the printing of art. NB: An Additional Cost of $50 Needed For Handling & Shipping Packages To Your Address Worldwide.
Print size in "CM" and "Inches"
The A0 size print measures 83.82 x 104.14cm, 33 x 41 inches.
The A1 size print measures 58.42 x 71.12cm, 23 x 28 inches.
The A2 size print measures 40.64 x 50.8cm, 16 x 20 inches.
The A3 size print measures 30.48 x 38.1cm, 12 x 15 inches.
Printed on bright white Archival Paper which is made from high alpha cellulose pulp with 25% cotton content.
Signed By Michael Aboya
A Certificate of Authenticity will be provided with your purchase.
---
Description
You Just Never Know
.
.
I created this out of a feeling, an experience of not knowing what happens next, the fear it comes with and the thoughts that run through the mind in the form of a voice saying what if this does not go well, what if I fail, what if this is the biggest mistake I ever make. Pause for a moment…… and realize that all that happens next is a standstill, no motion as time moves.
The truth, which I had to find out the hard way is, you just never know until you try, until you move and jump off that edge, only then you know if you fly or fall. What matters the most and what really counts is the belief that you can fly even though you fall.
You cannot always wait for the perfect time to find out you can fly.
Additional information
| | |
| --- | --- |
| Picture Size: | A0, A1, A2, A3 |