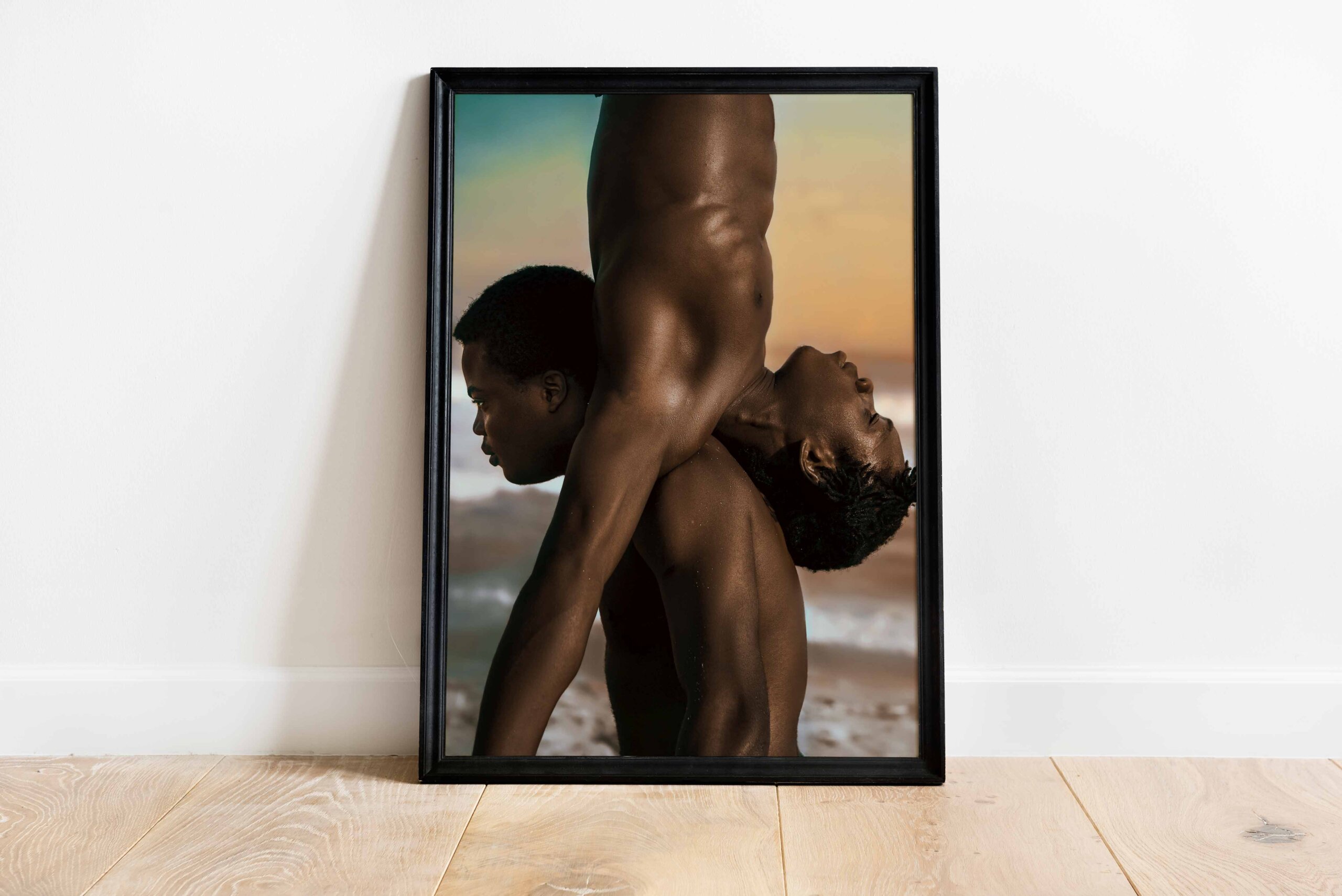 2. Back To Back (Limited)
$

250.00 –

$

500.00
The above price covers the printing of art.
NB: An Additional Cost of $50 Needed For Handling & Shipping Packages To Your Address Worldwide.
Print size in "CM" and "Inches"
The A0 size print measures 84.1 x 118.9cm, 33.11 x 46.81 inches.
The A1 size print measures 59.4 x 84.1cm, 23.39 x 33.11 inches.
The A2 size print measures 42.0 x 59.4cm, 16.53 x 23.39 inches.
The A3 size print measures 29.7 x 42.0cm, 11.69 x 16.53 inches.
Printed on bright white Archival Paper which is made from high alpha cellulose pulp with 25% cotton content or PVC paper, Waterproof ready.
Signed By Michael Aboya
A Certificate of Authenticity will be provided with your purchase.
---
Description
Back To Back
.
.
Watching from both perspectives, you'll always see the struggle, you'll always feel the weight, the one that slows down the movement and makes you think it can't be done. But the truth is, from the first perspective anything is possible if you have the right person to support you, back to back they watch out for you, they make sure you're the best version of yourself. From the second perspective all you see is yourself, it all starts from you. Are you back to back supporting or you're face to face competing?
All I'm trying to say is we all need someone that will be there whether you need them or not. They're there to guide and support you.
Additional information
| | |
| --- | --- |
| Picture Size: | A0, A1, A2, A3 |