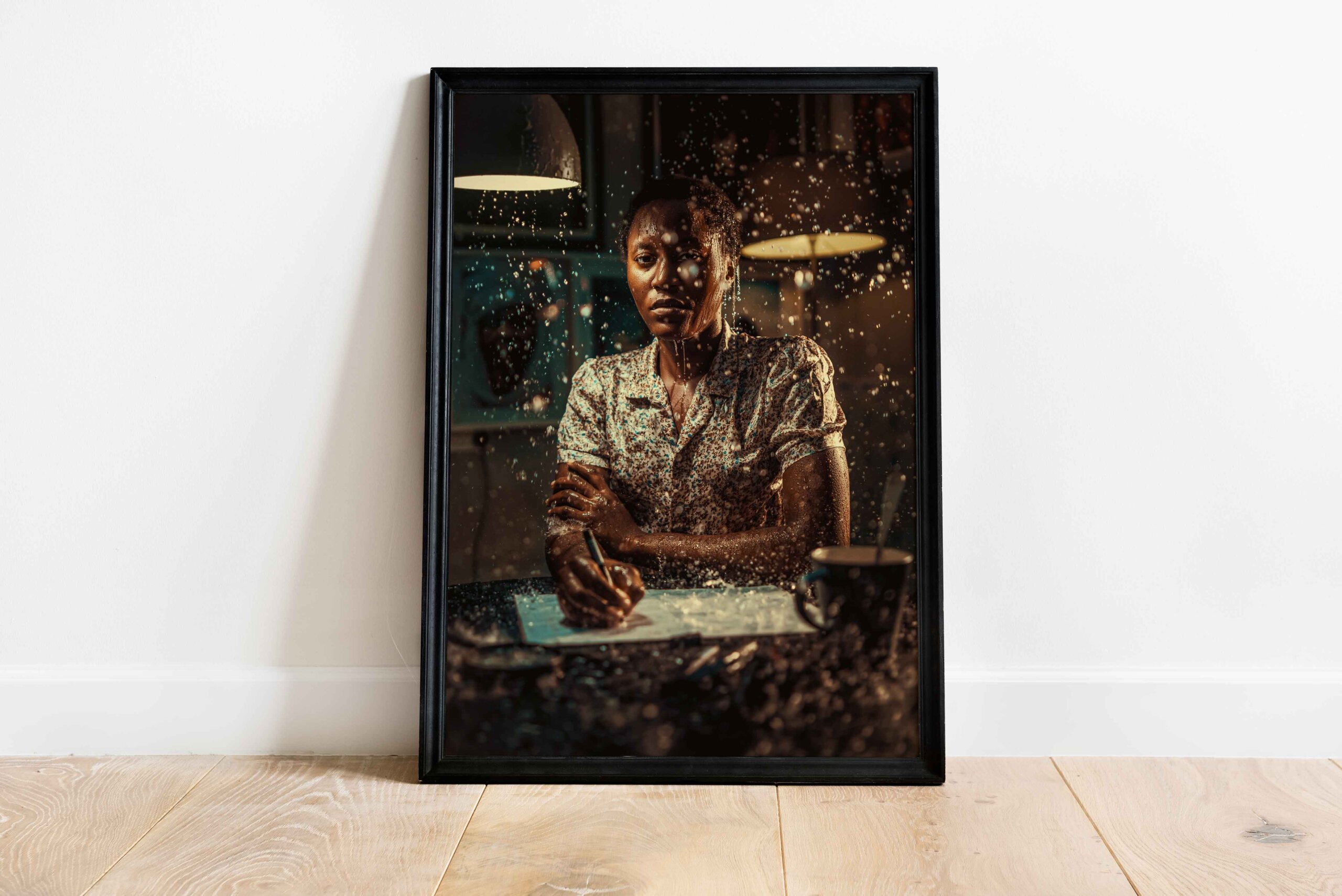 0. The Storm Within ( Limited Edition )
$

250.00 –

$

500.00
The above price covers the printing of art.
NB: An Additional Cost of $50 Needed For Handling & Shipping Packages To Your Address Worldwide.
Print size in "CM" and "Inches"
The A0 size print measures 84.1 x 118.9cm, 33.11 x 46.81 inches.
The A1 size print measures 59.4 x 84.1cm, 23.39 x 33.11 inches.
The A2 size print measures 42.0 x 59.4cm, 16.53 x 23.39 inches.
The A3 size print measures 29.7 x 42.0cm, 11.69 x 16.53 inches.
Printed on bright white Archival Paper which is made from high alpha cellulose pulp with 25% cotton content or PVC paper, Waterproof ready.
Signed By Michael Aboya
A Certificate of Authenticity will be provided with your purchase.
---
Description
The Storm Within
.
.
The storm will always pass, and after that comes sunshine and sometimes rainbows. A feeling that something beautiful awaits on the other side of the storm. But what about the beauty the storm holds and brings our way ? Sometimes we don't see the beauty when it's mixed up with strong winds and dark clouds. We spend time wishing that it passes quickly or we blind ourselves with the thought of the beauty after the storm. It's not always about waiting for the storm to pass, but embracing it, learning from it, allowing it to be a source of growth and allowing it to wash away the impurities of yesterday making you fresh again. When the sun shines its light after the storm, it'll shine through you into your soul.
Additional information
| | |
| --- | --- |
| Picture Size: | A0, A1, A2, A3 |