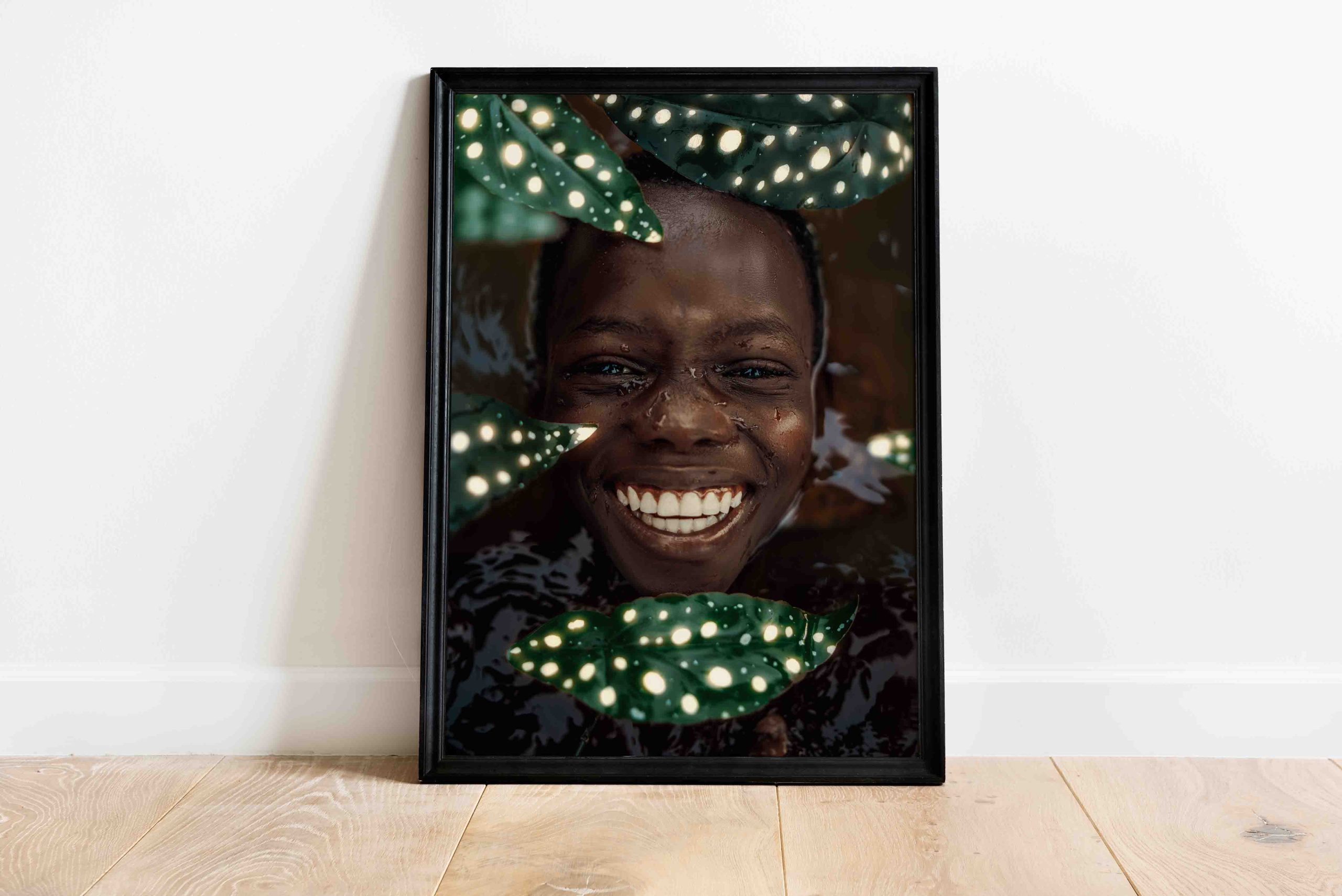 0. Twinkle Little Star 2 (Limited Edition) (Copy)
$

250.00 –

$

500.00
The price covers the printing of art, Handling & Shipping Packages To Your Address Worldwide.
Print size in "CM" and "Inches"
The A0 size print measures 83.82 x 104.14cm, 33 x 41 inches.
The A1 size print measures 58.42 x 71.12cm, 23 x 28 inches.
The A2 size print measures 40.64 x 50.8cm, 16 x 20 inches.
The A3 size print measures 30.48 x 38.1cm, 12 x 15 inches.
Printed on bright white Archival Paper which is made from high alpha cellulose pulp with 25% cotton content.
Signed By Michael Aboya
A Certificate of Authenticity will be provided with your purchase.
---
Description
Twinkle Little Star
.
.
Take a moment sometimes and look up at the night sky; it's even more captivating when it's truly dark. You'll witness how those tiny stars, visible from down here, lights up the universe. I firmly believe that the same principle applies when you wear a smile, no matter how small or big. It always possesses the power to brighten not only your own world but also the lives of those around you. It leaves a twinkle in someone's heart, which reminds me of a cherished poem we used to sing as children in school:
"Twinkle, twinkle, little star,
How I wonder what you are.
Up above the world so high,
Like a diamond in the sky." 🎶🎶
Remember, It's never too late to be a star in the night sky. All you need to do is glow with your smile and bring someone along with you.
Additional information
| | |
| --- | --- |
| Picture Size: | A0, A1, A2, A3 |