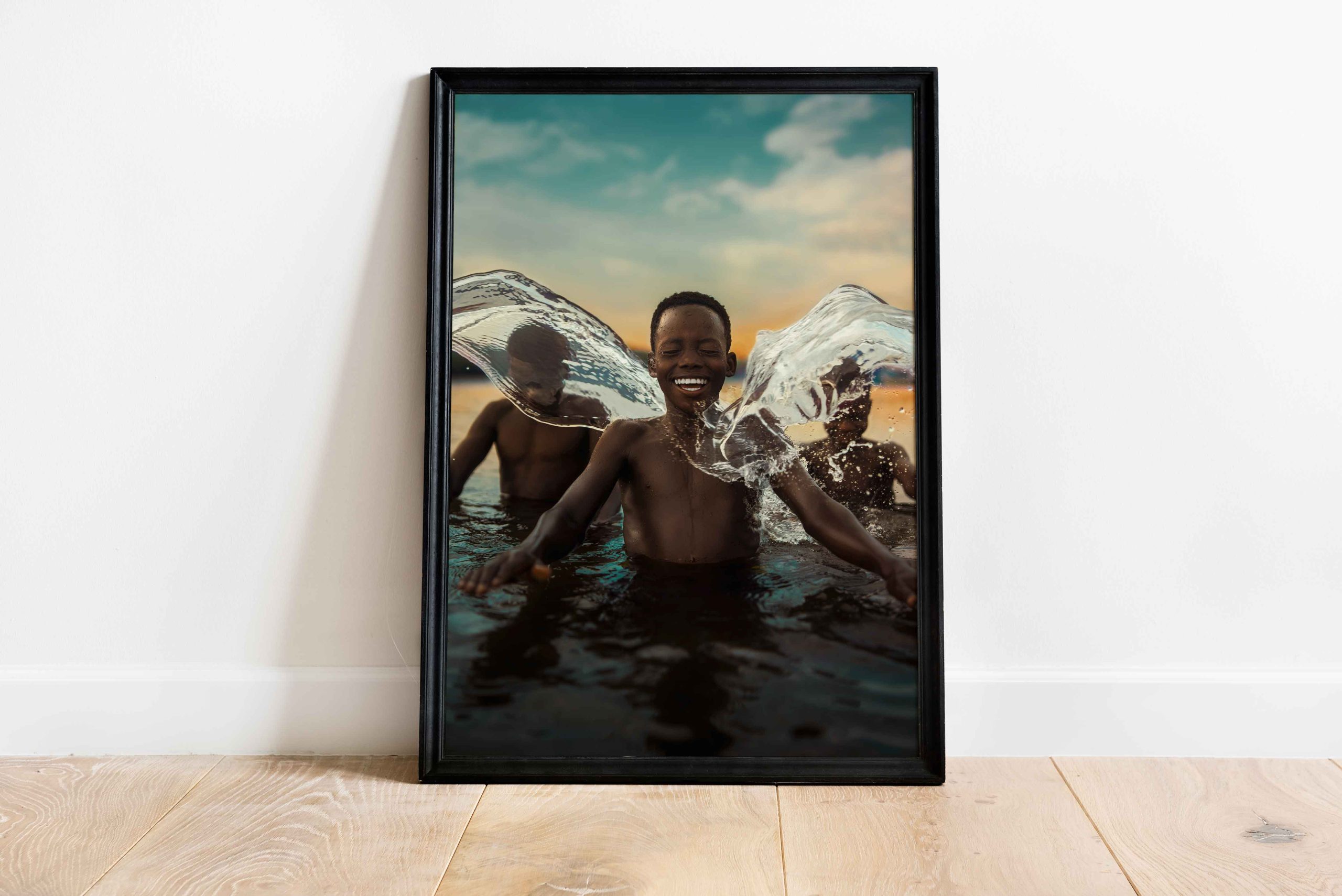 0. Genesis (Limited Edition)
$

250.00 –

$

500.00
The price covers the printing of art, Handling & Shipping Packages To Your Address Worldwide.
Print size in "CM" and "Inches"
The A0 size print measures 83.82 x 104.14cm, 33 x 41 inches.
The A1 size print measures 58.42 x 71.12cm, 23 x 28 inches.
The A2 size print measures 40.64 x 50.8cm, 16 x 20 inches.
The A3 size print measures 30.48 x 38.1cm, 12 x 15 inches.
Printed on bright white Archival Paper which is made from high alpha cellulose pulp with 25% cotton content.
Signed By Michael Aboya
A Certificate of Authenticity will be provided with your purchase.
---
Description
Genesis
In the beginning, what was it like? I asked myself. I mostly like to think of it as an empty canvas, one that opens its blank space to so many possibilities. The question, though, has always been: What do I create? What do I see, and how do I feel? Difficult questions, especially if you care so much about turning that canvas into a masterpiece. So, then, I take a step back from that canvas and observe the world already created around me, to see the beauty down to every detail, to understand it, and to feel its essence. Then, you see that which seems to be difficult or impossible as simple and beautiful. You see deep within what really makes us special and divine.
I asked myself again, "What was it like in the beginning? I mostly like to think of it as home. We were home together in joy, peace, and freedom. So, I stepped back to my canvas and created a tiny piece of home, one that holds a feeling of divine nature, true in its light.
Additional information
| | |
| --- | --- |
| Picture Size: | A0, A1, A2, A3 |