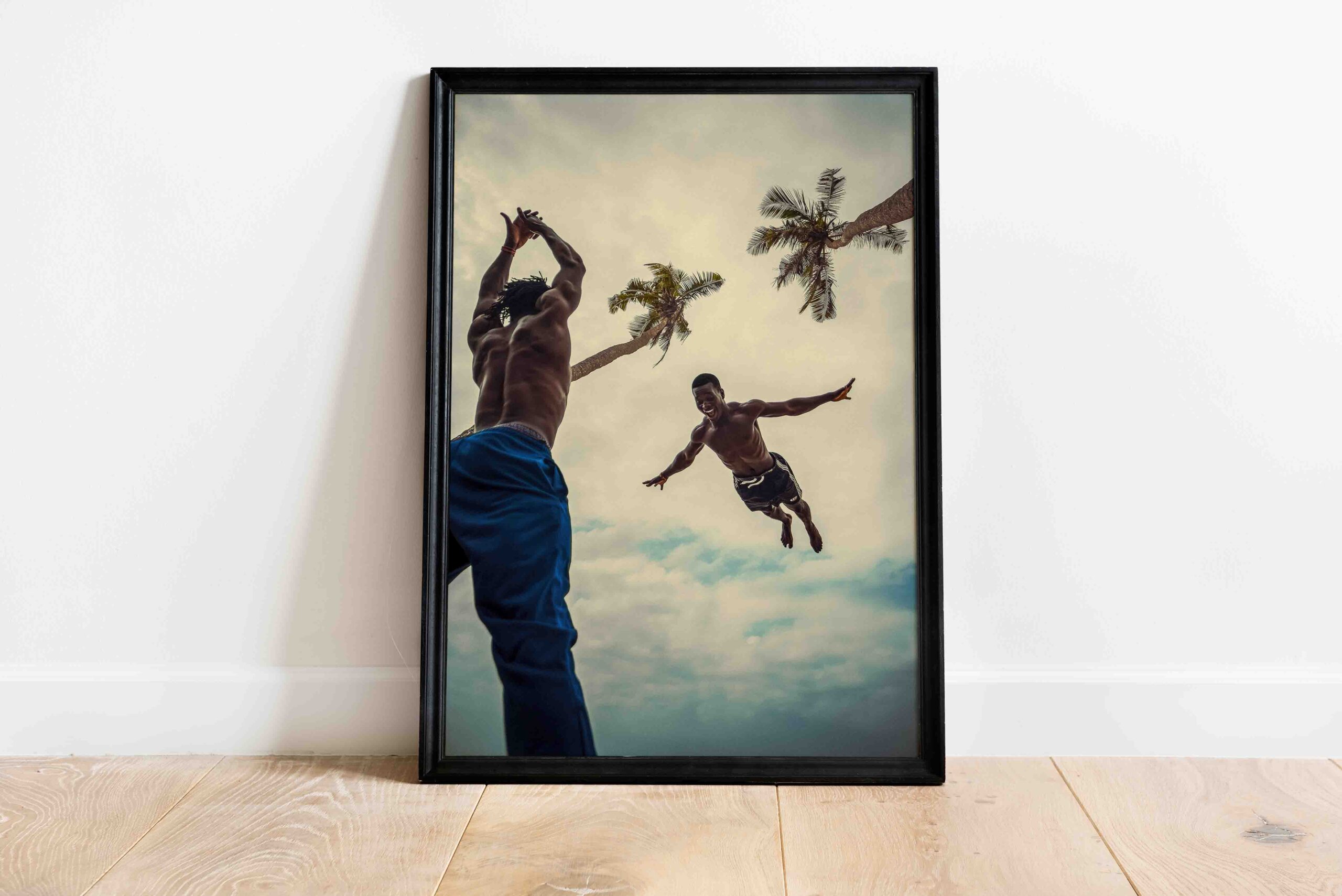 0. Fly Me To The Sky (Limited Edition)
$

250.00 –

$

500.00
The above price covers the printing of art.
NB: An Additional Cost of $50 Needed For Handling & Shipping Packages To Your Address Worldwide.
Print size in "CM" and "Inches"
The A0 size print measures 84.1 x 118.9cm, 33.11 x 46.81 inches.
The A1 size print measures 59.4 x 84.1cm, 23.39 x 33.11 inches.
The A2 size print measures 42.0 x 59.4cm, 16.53 x 23.39 inches.
The A3 size print measures 29.7 x 42.0cm, 11.69 x 16.53 inches.
Printed on bright white Archival Paper which is made from high alpha cellulose pulp with 25% cotton content or PVC paper, Waterproof ready.
Signed By Michael Aboya
A Certificate of Authenticity will be provided with your purchase.
---
Description
Fly Me To The Sky
.
.
There's this feeling I have no words for, but with an image I can describe what's in my head. It gives you wings to fly across a cloudy blue sky, almost magical, it's when you know you're on your way, gently drifting to the heavens. It's the feeling I get when I'm out to create my visions and see the world in my imagination through a camera, the feeling when I'm home to post-process and complete my vision and share the story with everyone. It's the feeling you get when you do what you love and love what you do, the flight across deep blue skies, the glimpse of heaven.
Don't let anyone take that feeling from you.
Additional information
| | |
| --- | --- |
| Picture Size: | A0, A1, A2, A3 |