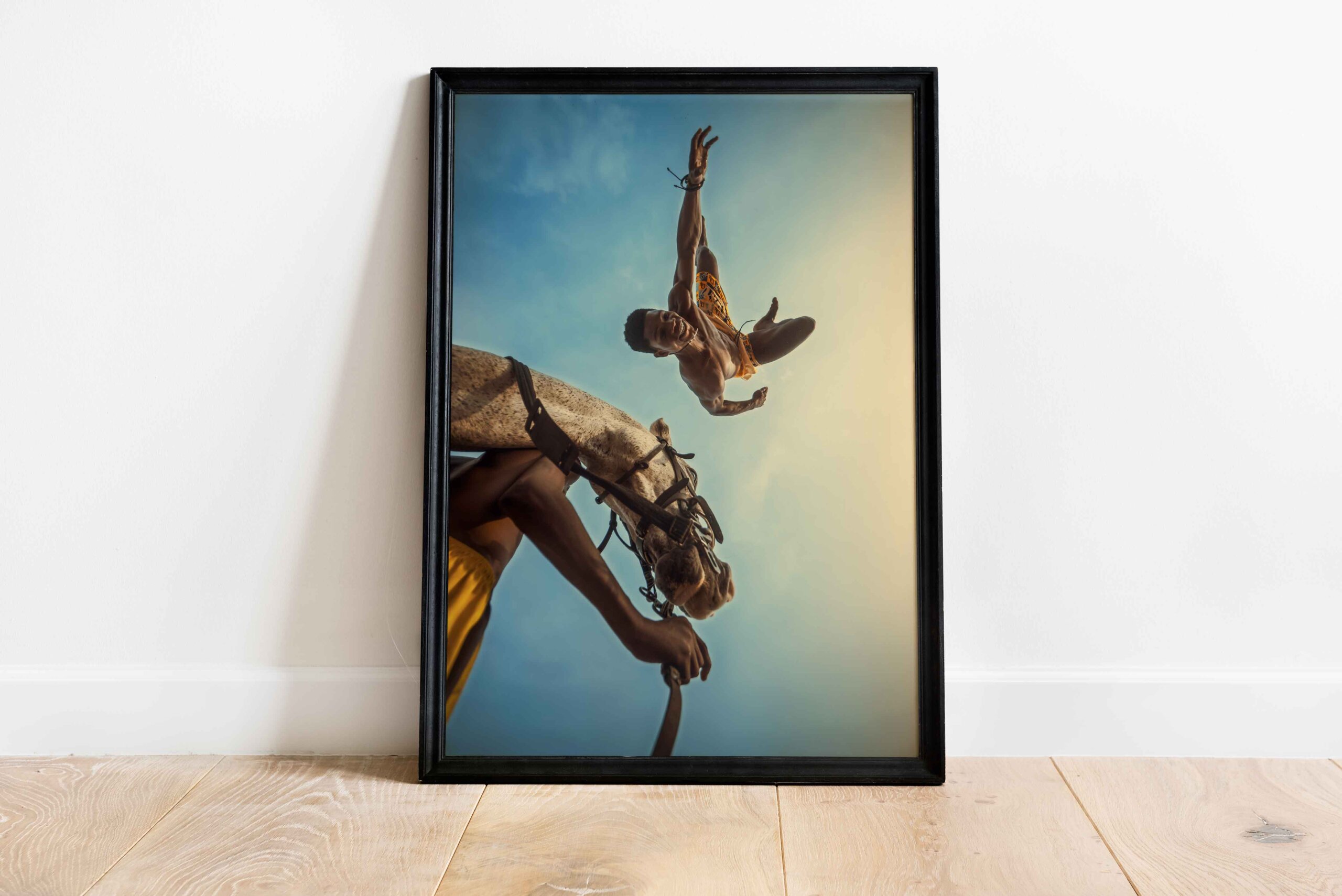 0. Born To Be Free (Limited Edition)
$

250.00 –

$

500.00
The above price covers the printing of art.
NB: An Additional Cost of $50 Needed For Handling & Shipping Packages To Your Address Worldwide.
Print size in "CM" and "Inches"
The A0 size print measures 84.1 x 118.9cm, 33.11 x 46.81 inches.
The A1 size print measures 59.4 x 84.1cm, 23.39 x 33.11 inches.
The A2 size print measures 42.0 x 59.4cm, 16.53 x 23.39 inches.
The A3 size print measures 29.7 x 42.0cm, 11.69 x 16.53 inches.
Printed on bright white Archival Paper which is made from high alpha cellulose pulp with 25% cotton content or PVC paper, Waterproof ready.
Signed By Michael Aboya
A Certificate of Authenticity will be provided with your purchase.
---
Description
Born To Be Free
.
One of those moments, I'll say, "Blink and it's gone," or "Too fast or too slow and it won't feel as good as you imagined it to be." But just at the right time, with one click, and you have yourself a treasure with a story and soulful expression. And this one says we're born to be free, to spread those wings and fly as high as we can, to live with passion a life of purpose and adventure.
Everything is moving too fast. Blink and you'll miss it. Sometimes all you need to do is stop for a while and look around. You'll definitely find yourself a treasure.
Additional information
| | |
| --- | --- |
| Picture Size: | A0, A1, A2, A3 |